Getting your landscape design from concept to finish is as easy as 1, 2, 3. 
How it works
at the initial complementary site meeting, during which we walk the property, we will discuss the current or future use of the space, your ideas, your priorities, our design and management fees and figure out a project budget and timeline.
Pricing for design packages vary widely. Examples, a simple front foundation planting can cost approximately $300.00 to $500.00 Add walkways, retaining walls, fencing, lighting and the price increases.
Most of our design packages' pricing falls into the range of $500.00 to $1,200.00
Once contracted to move forward with the design will do a thorough site analysis.
The concept design
sets the vision and tone for the project and is the first design phase. We have been busy sketching in the studio, studying site photos and reviewing notes from our first meeting to create the first overall concept plan. The concept plan is usually supported by different types of drawings to convey the design intent and what the space will feel and look like once it is built. (See Example).
Once the ideas(s) are agreed upon we will commence with the full design project. At the completion of the design, typically 7 to 10 days, we will deliver to you two copies of your professional CAD drawing. The drawing will be to scale. Will have an area for construction detailed notes, will be fully labeled and will come with color photographs of the materials and plantings. The entire project will also come with an installation estimate.
Photographing the project areas.

Measuring the project areas.

Checking grades.

Evaluating and listing existing trees, shrubs and flowers as well as structures like sheds, fences and swimming pools.

Call For a Quote:
(508) 974-5754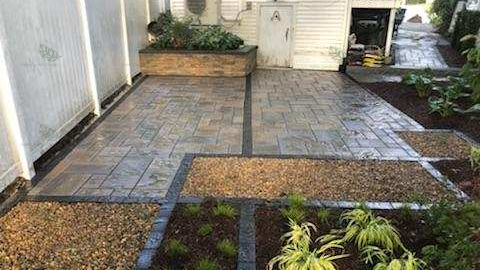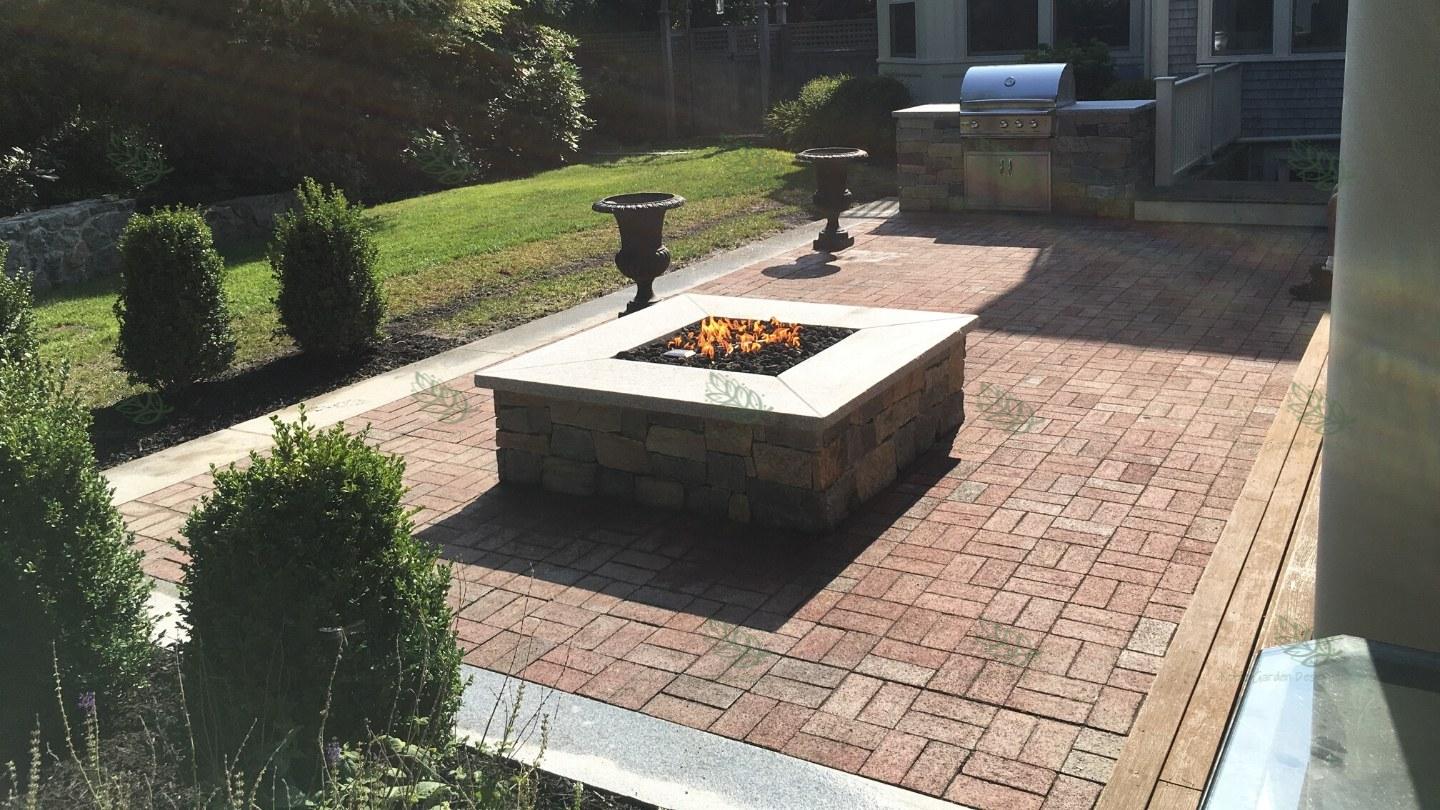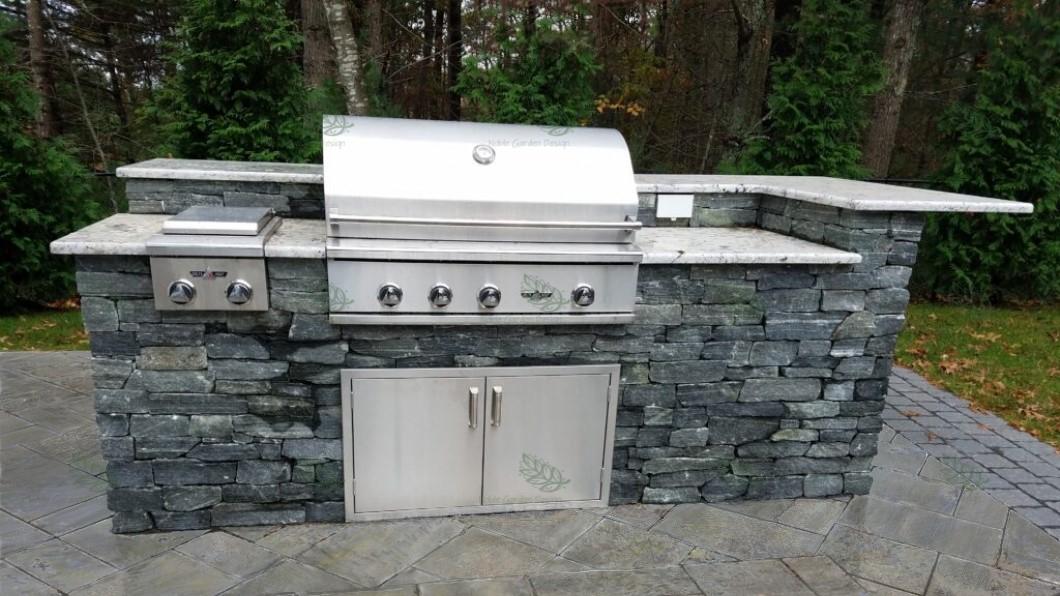 Below you'll find our most commonly asked questions. If you don't find the answer you are looking for, please reach out to us. We'd love to hear from you!
What we don't do?
We do not provide maintenance, no spring and fall cleanups, no mowing, no grass seeding, no fertilizer applications, no repairs to patio or steps that are in a bad state.
What do we do?
We design and install your outdoor project from start to finish.
Are we licensed and insured?
Do you have a minimum?
We do not have a minimum for designing your project. But most of our design fees fall in the range of $500-$1200.
Our minimum for installation is $10,000.
"John is great to work with. His design choices were excellent and provided a beautiful, yet practical resolution to the challenges presented by our backyard. "
"The attention to detail and quality of craftsmanship far surpassed all expectations! Very pleasant experience from start to finish!"
"John knows his stuff! Great attention to detail and beautiful work! A+"
Contact Us
Please fill out our online questionnaire and we will get back to you shortly.